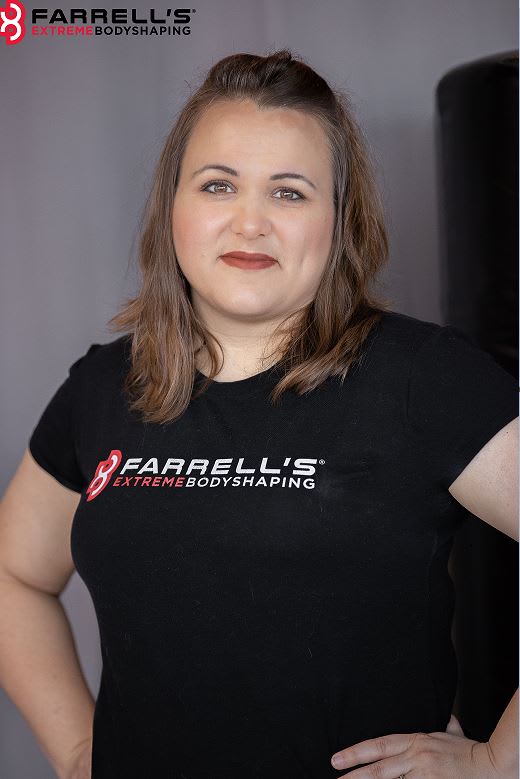 Keri Sparks
Hey, I'm Keri Sparks and welcome to Farrell's. You will almost always find me at 6am instructing or taking classes. I started in January 2017 and am still going strong. Unlike many of the other instructors, I did not workout much before I started. I was never an athlete and I hate to run. When I started I wasn't even sure I liked it. I paid for a 10 week session up front and if I hadn't I might have quit by the second week. It was hard! I was determined though. I spent that money so I was going to do the workouts everyday. I ended up with perfect attendance during that session, and by the end, I was hooked. I saw results I had never seen before. I had new friends and a group of people that treated me like family. I have never experienced that at any other gym. The next 10 weeks I coached a team and by my 3rd 10 weeks I began instructing.
Outside of the gym I am a wife, mom of 3 and a teacher. I love to go on road trips with my family, cook, sew, bake, craft, play games and watch movies. My daughter Tarra is also an instructor here.
Farrell's is for everyone. It isn't easy but stick with it cause you are worth it! I hope to see you on the mats soon to welcome you to the Farrell's family!